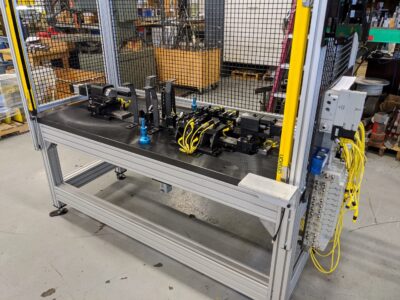 Gages
Sterling can provide you with a wide range of quality instruments ranging from handheld gaging products to turnkey automated in-line systems. Our Gages are robust and built to last on your plant floor.

Fixtures
Machining Fixtures, CMM Fixtures, Attribute and Variable Fixtures, and Leak Test Fixtures are some of the products we offer. Whether it only needs to hold the part for manual checks or staging it for True Position and other GD&T features, we are fully capable to Design and Build one for you.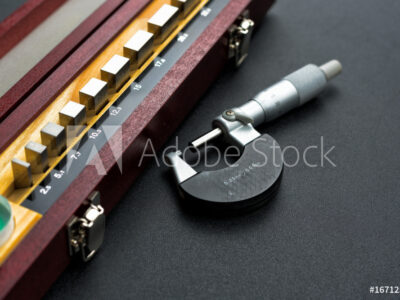 Inspection
Sterling is an ISO 9001 Certified company. Our Inspection Lab is ISO/IEC 17025 accredited. We apply comprehensive quality checks throughout the manufacturing process. Thus, by the time your product is in final inspection, every aspect has been thoroughly reviewed. Not only our inspection lab, but our entire facility is climate controlled!
Precision Grinding
Our Grinding Department is adept at holding your tightest tolerances. We specialize in OD/ID Grinding, Surface Grinding, honing and complete assembly of your most complex Fixtures and Gages.
Small Production Runs
Our Precision CNC Mill and Lathe Department offers a cost-effective solution for small production runs.
Engineering
Sterling's Team of In-House Engineers and Designers will ensure GD&T Standards are adhered to throughout the design process. With over 100 years of combined gage design experience, their knowledge and expertise will meet or exceed your requirements.